WELCOME TO MY PORTFOLIO OF ART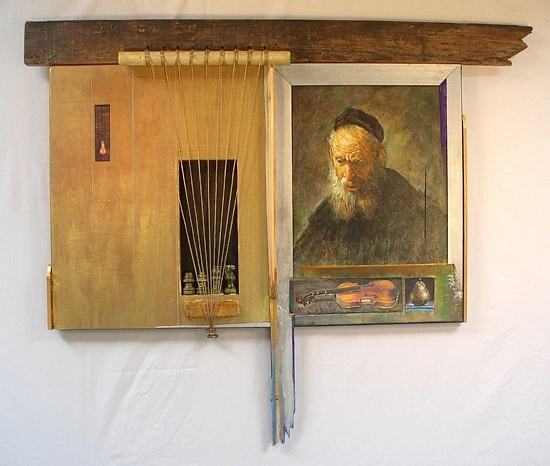 THE SOUND OF REMBRANDT, ASSEMBLAGE


PAINTED POTTERY
ARIZONA LANDSCAPE

BRUSHED PAINT CANS

ORIGINAL PAINTING, SCULPTURE AND ART BY RON FRITTS FOR COLLECTORS AND CREATIVE MINDS

The Fritts Collection is dedicated to the accomplishments of Ron Fritts.
His goal remains: to capture the essence of life in each and every product that emerges from the extraordinary impulse to create (the creative process) and to produce a product for others to enjoy and reflect on and awaken the need for all to share in developing their own creativity. "Art for all and all for Art". Below are examples of my work having moved to Arizona to retire.




NATURE'S SPACE DRAGOON

,

ACRYLIC/OIL

FLOATING BOULDER, ACRY/OIL

CONTEMPLATION

, resin/acrylic DANCING

__________________________________________________________________________________________________________________________________________

THE ORIGINAL WINDOW by Ron Fritts, first edition
Open up your eyes. Every human effort entails and should require a conscious effort to be creative. Everyone, not just obvious achievers, should be applauded for creative efforts. I am attempting to bridge the gap between the artist in general and invention and creativity specifically. Basically everyone has a vital urge and an innate right to creativity throughout life. It is referred to as the 'creative impulse. Open up your eyes. They are the windows to creative survival and existence. They are the tools by which we open horizons to discovery and find new relationships in the world. Technology must not rule or encumber our visual survival in the 21st century. Our eyes are the mirrors of our soul. When we act creatively, we not only have the power to change the world, but also have the grace to add quality to life. How to see effectively should be an aid in the survival of man. How to see effectively may become the necessary force behind everyone in the computer age of the 21st century. Our eyes are a source of pleasure; however they also hold the seeds that fertilize our minds.

This is a manual on how to open WINDOWS to a more creative life through visual experience'. To place your order please open the options and Buy Now button below. If it is to be shipped please click on book w shipping.

You can read more from the content of the THE ORIGINAL WINDOW by opening the blog in the menu on this home page .





Don't forget to sign up for my email NEWSLETTER.......click on NEWSLETTER in the menu and register......I am now selling direct to all collectors which means a great reduction in price compared with gallery prices......try me........... .

---

All rights reserved.

©

Copyright 2014: all images and text within this gallery belong exclusively to Ron Fritts.

Images or text may not be copied, downloaded or used in any way

without the express permission of the artist.

______________________________________________________________


Permission is granted to galleries with consigned work to print materials from this site for publicity of my artwork. Galleries may also use this site to create a catalogue of consigned and/or additional works for sale.